Ethanol-Blended Petrol
Ethanol-blended petrol : Questions and answers
Mobile is pleased to offer Mobile S8000 & Mobile S1000 ethanol-blended petrol to motorists at selected sites.
The following information addresses some of the common questions you may have about this change. If you have additional questions about Mobil S8000 & S1000 ethanolblended petrol, please call us on 0800 880 361.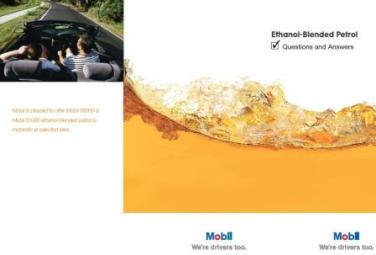 Download:
Click here to read the full document.