Liquid biofuels equipment catalogue
The Bioenergy Association Liquid Biofuels Equipment Catalogue highlights the range of liquid biofuel services and products offered by Bioenergy Association members including:
The Bioenergy Facilities Directory is an interactive map that lets you find at a glance contact details for suppliers of liquid biofuel technology, equipment providers and installers.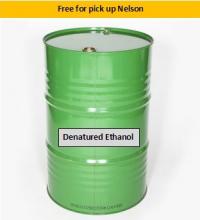 Denatured Ethanol
Can be used as boiler fuel supplement.  Available on an irregular basis in Nelson.
Supplier: nutrizeal
Contact: David Shellock
Phone: 03 544 5610
e:
ds@nutrizeal.com
w:
http://www.nutrizeal.com/
---